Model history
The Stone model combines the trends of the moment. The aesthetics of the stone, with its different colours and variegated veins make this radiator unique in its kind. Thin sheets created from layers of 100% natural Slate and Mica extracted from the most beautiful quarries of India and Sri Lanka. The more or less deep layers according to the type of stone, are fixed on a support of glass wool and polyester resin that creates a waterproof coat resistant to water. Three slate finishes: Prague, Londres and Ankara and one in Mica, the New York finish. For the EYBEAM Electric System models the touch buttons are directly laser cut on the stone sheet. Thanks to its sinuous, clean and essential design, the Stone model fits aesthetically into any type of environment, ranging from classic to more modern.
Available sizes

Available finishing
The range of the STONE design radiators con- sists of 3 Slate finishes: Prague, Londres and Ankara and one in Mica, the New York finish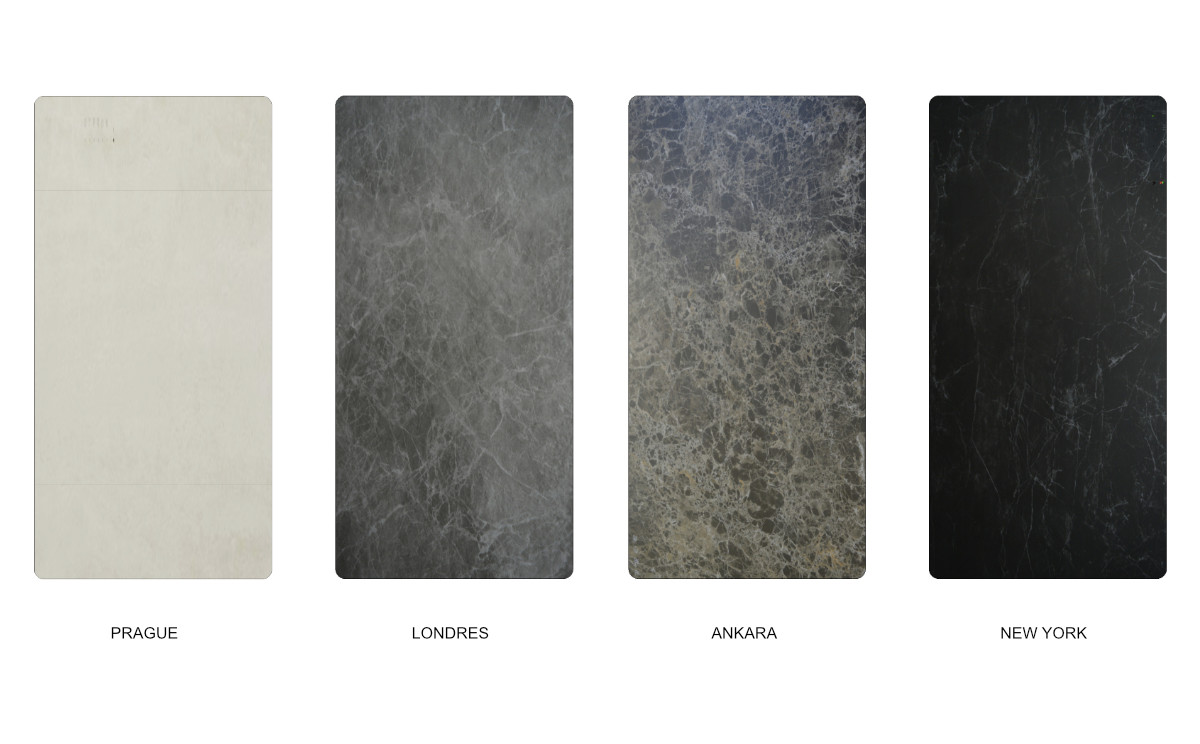 ATTENZIONE: trattandosi di finitura realizzata con materiali di origine naturale / artigianale, l'immagine-campione qui rappresentata può in minima parte variare occasionalmente  rispetto all'originale dal vivo. Eventuali minime variazioni di gradiente cromatico, trama e venatura non costituiscono pertanto motivo di contestazione alcuna, ma testimoniano semmai l'origine naturale / artigianale e l'unicità di ogni singolo esemplare prodotto.
Accessories
INCLUDED
Remote control
Wall-mounted RC holder included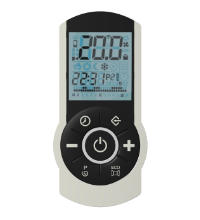 NEW
Mod. Helios                        Mod. Galaxy 
---
OPTIONAL
Towel rail
The bar can be cut to the desired length and more rails can be installed (at different heights) on the heater at once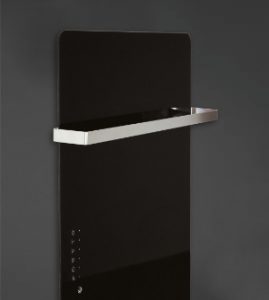 Hook
Can be installed at any desired position along the upper edge of the product (yet for Mod. SOAP not suitable !)